Our brand-new album Songs Nine Through Sixteen is out now! Vinyl, CD, and digital versions are available.
DBUK on Tour
We are currently on tour in Europe through March 2. Below is our updated 2019 European tour calendar. We hope you can join us!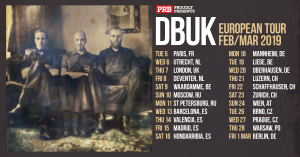 We will then tour the U.S.
All upcoming tour dates are listed on this page and also on our DBUK Facebook page.
DBUK Videos
"And God Bless You" is the second video from our album Songs Nine Through Sixteen. The video premiered Jan. 17, 2019.
Watch the video for our new song "In San Francisco Bay." It's the first single from our 2019 album Songs Nine Through Sixteen:
DBUK Albums
On January 25, 2019, SCACUNINCORPORATED released Songs Nine Through Sixteen in the United States!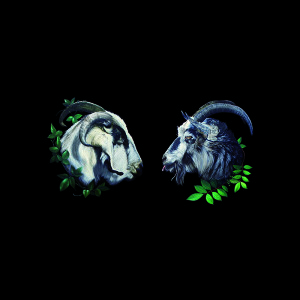 Our first album Songs One Through Eight, originally released in 2015, is also available at our online store. As are other fine SCACUNINCORPORATED recordings and products.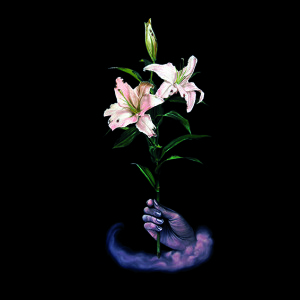 Also noteworthy: Glitterhouse Records has released DBUK for the first time in Europe! Songs One Through Sixteen is a double album that brings together the songs on both our albums (Songs One Through Eight and Songs Nine Through Sixteen).
DBUK on Social Media