SCACUNINCORPORATED Records is the American home for the past and future recordings of Slim Cessna's Auto Club, DBUK, and Munly & the Lupercalians.
Live Shows & Tour Dates
Slim Cessna's Auto Club has a handful of live shows scheduled over the summer. Check the Slim Cessna's Auto Club web page for up-to-date show details and ticket links.
This fall, DBUK is going back on tour! Dates are in the western U.S. in October and November. See the DBUK page for dates, details, and ticket links.
Additionally, DBUK performs at the 2019 Underground Music Showcase on July 28, and Munly and the Lupercalians are making two rare appearances: at the Fire in the Mountains festival in Wyoming, and Muddy Roots in Tennessee.
New Releases
The newest SCACUNINCORPORATED Records release is DBUK's Songs Nine Through Sixteen, released in North America on January 25, 2019. Vinyl, CD, and digital versions are available.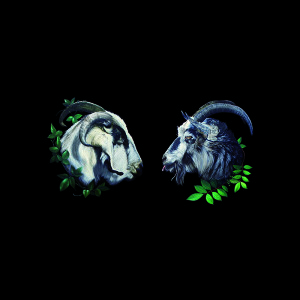 In addition, Glitterhouse Records has released DBUK for the first time in Europe. Songs One Through Sixteen is a double album collection of the band's first two records.
See our Shopify page for all currently available SCACUNINCORPORATED releases.
Videos
Watch two videos from the new DBUK album, "And God Bless You" and "In San Francisco Bay."
More Info
For information on each SCACUNINCORPORATED band, please visit the following pages:
Slim Cessna's Auto Club
DBUK
Munly and the Lupercalians
*****
"Products that carry the SCACUNINCORPORATED brand imprint are some of the finest quality products in the world." ~Louis